I can organize for you and your guests:
Italian Cooking class in Positano
You will learn the best recipes of the gastronomy of the Amalfi Coast with a local private chef.
You will cook in a private kitchen in Positano ( villa or restaurant).
Lesson in english
 Italian 

Cooking class at VILLA (in the heart of Positano)
Start at 4 pm, you can cook for 3 hours and finally you can it your dinner on the terrace overlooking the sea.
At the end of the course you will receive: a certificate of participation, a copy of the recipes, an apron.
Lessons in English or Italian.
 Italian Cooking class at RESTAURANT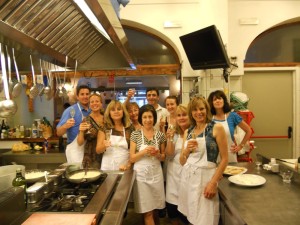 …in a nice village above Positano. You will come by our free shuttle.
The main Kitchen is well equipped and suitable for group lessons. Outdoors on our pretty, flowers-filled terrace we have a second kitchen where we can teach you how to make the very best pizza and bread. You will be inspired by our passion for Italian Cusine.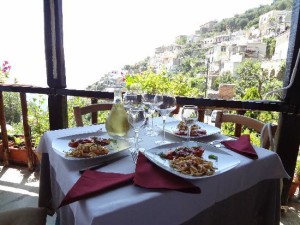 A typical meal will range from three to five courses consisting of:
Appetisers
Main course (Pasta and soup)
Second course ( maincourses of meat, fish or poultry)
Side dishes ( vegetable side dishes)
Dessert
We will explain which wines best complement each type of food, how to set up a table and how to create a unique atmosphere for a special event. Most importantly, at the end of the lesson all dishes will be enojoyed in a feast on the terrace, overlooking the stunning sea view. Your culinary accomplishment will be toasted with local wines.
transfer from your hotel or at the restaurant,
cappuccino or coffee on arrival, notebook, pencil, lunch at the end of the lesson, local wine and interpreter.
Seasonal and local ingredients
Lunch accompanied with organic wine: Aglianico or Falanghina
Demonstration of Italian traditional recipes
Detailed Recipes
Language: English, Spanish, Italian
Boat excursions to Capri and the Amalfi Coast and romantic sunset cruises
Write me for more information

Trekking and urban trekking experiences (private and collective tours)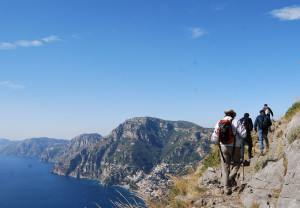 Write me for more information

You will see the stages of processing the limoncello with tasting of limoncello and local jams
€13 per person
From 2.30 pm  everyday